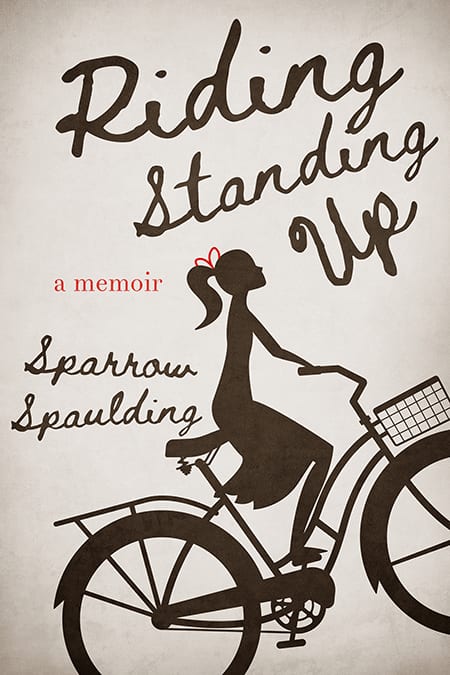 Riding Standing Up
A Memoir
Sparrow Spaulding was born into the perfect family. Two loving parents, a beautiful home, and grandparents that doted on her. Life was a dream until the day that changed everything. Sparrow's perfect life was ripped away at age three in one tragic moment that would forever change her. Follow her on her journey as she tells the story of her traumatic childhood and how she fought hard to stay strong despite her dreadful circumstances.
In Riding Standing Up, Spaulding's gift for storytelling will have you on the edge of your seat. Get ready to laugh out loud and cry more tears than you'd like as you embark on this memoir that reads like a novel, never knowing what's around the corner.
Brutally honest and unfiltered, Sparrow Spaulding is an unsung antiheroine…until now. She shows us we don't have to be perfect to be worthy and that there's power in being real.
The other reason I dreaded going to Dad's was because he missed his true calling as a surgeon. If you had any kind of ailment Dad wanted to operate on you with his pocket knife. Dad wasn't the kind to hug or console you if you had gotten hurt- he just looked for ways to cut you open. The first time I found out about Dad's fetish was when I showed him a wart on my thumb. It was right on the cuticle and it was no surprise I had gotten one because Charlie McLaughlin had a giant one on his index finger and rubbed it on my thumb one day in class, teasing me that I would now have one too. Sadly, he was right… Read more.